We are a company that values scientific knowledge and innovative solutions so that we can bring relevant information to our customers. With extensive experience in laboratory research, we use several methodologies to understand the effects of products on cells..
MISSION
Develop and deliver reliable results on the attributes of products that bring benefits to human health and well-being, following biological, ethical and normative precepts.
VISION
To be a reference in the area of research, development and innovation of in vitro tests to be able to innovate daily bringing new information to our customers.
VALUES
Agility and confidence in results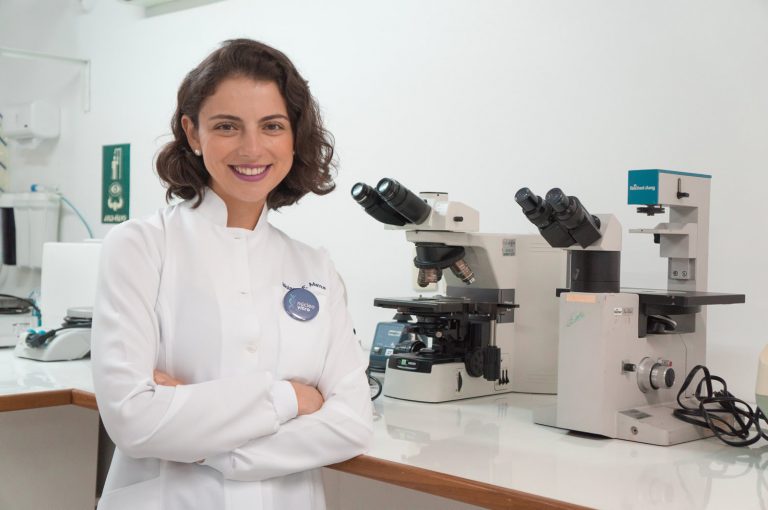 Bibiana Matte graduated and doctorate from the Federal University of Rio Grande do Sul (UFRGS – POA, RS). She has experience in research laboratories at the University of Michigan and University of California San Diego. She is currently the scientific director of Núcleo Vitro where she develops new techniques and executes methodologies to evaluate the safety and effectiveness of new products using methods in vitro . It is part of the European Community's Joint Research Center..